Futsal
Background
In 2006 the Boonah Soccer Club formed a sub-committee to run an off-season local social Futsal competition. The driving force behind this initiative was the then soccer club president Richard Worley.
What is Futsal? (Wikipedia)
Futsal rules (pdf 750KB)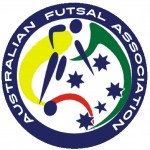 Futsal Sub-committee 2011/2012 season
Chairperson: Korin Worley  5463 4686 / 0430 504 949
[email protected]
Secretary: Stacey Wenzel  54635794/0434 624 956
[email protected]
Treasurer: Kathy Keogh  5463 0542 / 0430969930
[email protected]
New members and annual sign-on
We warmly welcome new members and players to join our Futsal competition. Sign-on normally takes place prior to the September school holidays. Sign-on details will be posted here on the website. Also look out for our notices in school newsletters and advertisements in the Fassifern Guardian.