Please read the information below received from the QLD Government:

Round 10 of Get Started Vouchers opens for applications 12 July 2017.
The program provides eligible children and young people aged 5 up to 17 (inclusive) who can least afford to join a sport or recreation club, with a voucher valued at up to $150 for membership and/or registration fees. It should be noted that vouchers are issued on a first come, first served basis; therefore there is no guarantee that a child or young/person will obtain a voucher.
Fact sheets for clubs, parents/guardians/carers and referral agents can be viewed at http://www.qld.gov.au/recreation/sports/funding/getinthegame/getstarted/. The factsheets provide an overview of the eligibility criteria and application process.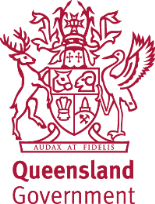 Get Started Vouchers | Sport and Recreation Services
Department of National Parks, Sport and Racing
PO Box 15187, City East QLD 4002