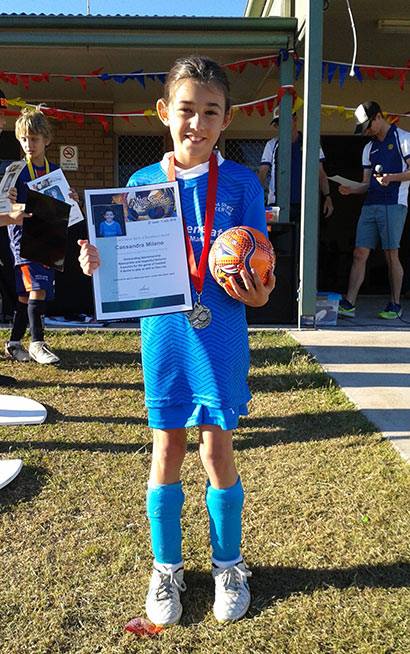 Cassie Milano received the 'The Lana Harch Spirit of Excellence Award' at the Mega Soccer Camp last week. Well done Cassie!
The award is based on the sporting spirit of Lana Harch – former QLD Roar player:
Outstanding Sportsmanship
Appropriate and Respectful Behaviour
A Passion for the Game of Football
A desire to Play as well as they can.