Background
In 2006 the Boonah Soccer Club formed a sub-committee to run an off-season local social Futsal competition. The driving force behind this initiative was the then soccer club president Richard Worley.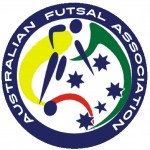 What is Futsal? (Wikipedia)
Futsal rules
Futsal Sub-committee 2020/2021 Season
Committee members
Chairman – John Reiser – 0408508653
Secretary- Kaylene Reiser – 0488743393
Treasurer – Gayle Holmes- 0417 000 943
Ref coordinator- Kristy Goulding –
0417 607 692
New members and annual sign-on
We warmly welcome new members and players to join our Futsal competition. Sign-on normally takes place prior to the September school holidays. Sign-on details will be posted here on the website and Facebook. Also look out for our notices in school newsletters and advertisements in the Fassifern Guardian.
Winter competition sign-on is generally in April. The Winter comp is for open teams only (15yrs +)
Downlaod Futsal sign-on forms:
This year we are excited to be able to include children aged 6 and up to play.
Below is the registration links, please select the correct one and parents will need to create a new account.
Or scan the QR codes below.
From there you will be able to add children.

All games will be played at the Aratula sports hall, Juniors will be playing this year on a wednesday afternoon starting from 4pm and will run for 9 weeks.
Starting 6th October.
Open mixed A and B grades will play Monday, Tuesday and possibly Wednesday nights depending on team nominations.
Games wll start 11th October.

Fees
Open -$110
Juniors – $80
Fees to be paid into
BSB: 633000
Account : 141579722
Boonah Soccer Club
Ref: First and Last name