It's that time again Boonah Soccer Club players! Grab a quality soccer bag with the player's name beautifully embroidered on the top. You may have seen them proudly sported by many of our players.
Price is just $32.00 each.
(click the image for a bigger view)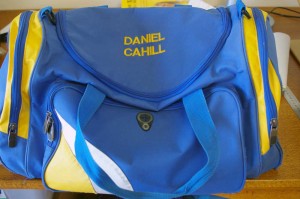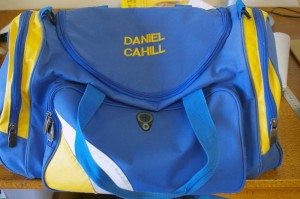 Ordering info
Please download this order form, fill out and return to Annette or Phillip Cahill.
Payment
PLEASE INCLUDE MONEY WITH ORDERS or direct deposit into  Account BSB 064442 /Account Number 10024294. Be sure to reference Your Family Name in the EFT transaction
Please order by 11th May 2013.
For further info please contact Annette Cahill on 0412 526934 or annette.cahill@bigpond.com