Registration information for the 2019 season:
Online registration is now open for the 2019 Season
All ages welcome: Tiny Tots, U7 – U14 Mixed teams, U15/16 Girls, U15/16 Boys, U17/18 Jnr Men, Senior Men & Women, Over 30 Men.
We still have spots available in most teams, especially in the Senior Men's team (age 15 & above).
Early Bird Promotion:
Sign-on online with full payment received by Australia day 28th January and go into an early bird discount draw for one of 4 x $50 vouchers at Rebel Ipswich!
This year all registrations will be online only:
New players: register

online

and come to a sign-on day for player photo, signature & to have birth certificate cited. (Junior players will need to bring along a parent/caregiver)
Existing players: re-register online and check all your details are correct.
Please let us know if you need any help with online registration.
Preferred fees payment method is by Direct Bank Deposit or EFT (information below).
Register online here:
Sign-on days:
Sign-on will be held at the Boonah Sports Complex, Coronation Park
Saturday 2nd February 9.00am – 12.00 noon
Tuesday 5th February 4.00pm – 5.00pm
Saturday 9th February 9.00am – 12.00 noon
(you can sill sign on online)
2019 Information Pack:
2019 Information Pack (coming soon)
Get Started Vouchers:
The Boonah Soccer Club is a Get Started registered club so if you are eligible, check for information here first: Get Started – Get in the game funding program
Fees for 2019:
| | |
| --- | --- |
| Tiny Tots | $20 |
| U7 – U8 | $140 |
| U9 – U13 | $200 |
| U14 & U15/16 | $210 |
| U17/18 Men | $260 |
| Snr Women | $300 |
| Snr Men | $300 |
| Over 30 | $300 |
Club Banking Details:
The preferred method of payment is direct deposit via Electronic Funds Transfer or by visiting the Bendigo Bank, please find details here.
Updating your details:
It is important to keep your details (address, phone number, emergency contacts, etc.) up to date so the club can contact you. Please let your team manager know that you have updated your details online. You can login throughout the season to do this:
Questions?
Please contact:
Registrar: Rebecca McKinnon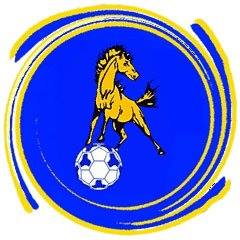 Mobile: 0421 764 057
Email: [email protected]